now we have some brand new tour shirts for sale! They are available at our merch stand at the upcoming live shows.
On the back you find all current concert dates for this year.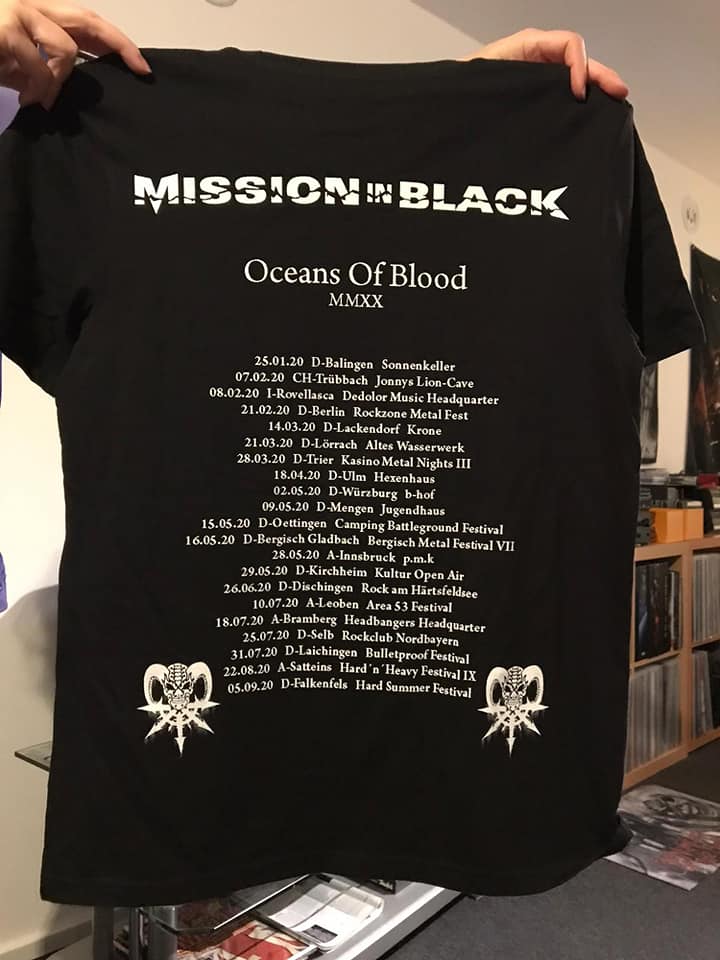 And since the environment is very important to us, we will only offer T-shirts made from certified organic cotton in the future.
We look forward to the upcoming shows!